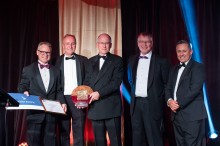 Fiordland Lobster Snaps China Trade Win
The New Zealand China Trade Association announced the winners of their HSBC NZCTA China Business Awards at a ceremony in Auckland on 6 June. These are arguably New Zealand's most important acknowledgement of the deepening trade and...
Fiordland Lobster Snaps China Trade Win
Mayor Phil Goff honoured at HSBC NZCTA China Business Awards
Māori fashion meets China
Annual exports to China top $15 billion for first time
NZ and China sign forestry cooperation arrangement
China's SOE Reforms: What the Latest Round of Reforms Mean for the Market
China Briefing
news from around the world
The New Foreign Investment Law in China – New Issue of China...
China's new Foreign Investment Law was passed in March. This issue of China Briefing magazine analyses the new law's framework to govern foreign...
China Now
articles from NZCTA
China's SOE Reforms: What the Latest Round of...
China's SOE Reforms: What the Latest Round of Reforms Mean for the Market Written by: Zoey Ye Zhang, Asia Briefing, Dezan Shira...
Events
trade events coming up
Currently there are no upcoming events to be announced.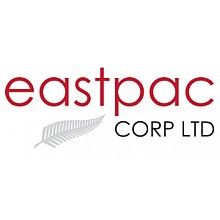 Featured Member
EastPac Corp Ltd is a Link between Manufacturers of Quality World Brand Products and the China Markets.
Established in 2014 with the Business Structure of an Export – Import – Marketing company to represent Manufacturers Brands from both New Zealand and Australia.
Brands have been marketed through Trade Shows – Shopping Mall Festivals – Direct contact with approved Distributors.

A business partnership has been formed with a large Logistic and Custom Clearance company within China to provide an increasing standard of benefits to our Clients.
Further discussions are taking place with several key China Display and Sales Marketing companies in strategic locations for further Joint Partnerships.
These will result in EastPac Corp working with Manufacturers to promote their World Brands over an increasing market coverage.

Eastpac Sales and Marketing Offices will then be established within these new operations.
Contact EastPac Corp for further information as to how we can assist your Sales and Brand Awareness.
e: lu@eastpaccorp.com
a: 2B, Target Court,│Wairau Valley│Auckland, New Zealand
HSBC NZCTA ChinaBusiness Awards 2019
The 2019 HSBC NZCTA China Business Awards have been launched. Applications close on 18 April & the Awards Gala Dinner will be held on June 6 at Shed 10.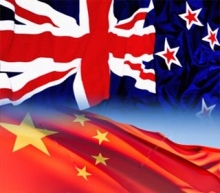 Networking
Tap into a growing network of over 350 businesses, representing a diversity of New Zealand business interests, experienced in doing business in and with China. Become part of this network to discover new opportunities and to receive advice from others who have succeeded in trading with China.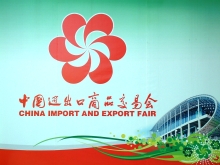 Canton Fair

China Import and Export Fair, renowned as the "Canton Fair", is an important channel of China's foreign trade and a demonstration of the country's opening up policy. It plays a key role in advancing the development of China's foreign trade and the economic and trade exchanges between China and the rest of the world. And it is renowned for "China's No. 1 Fair".

Read more