In 2016, NZCTA is running a "round table" China executive workshop series. Each session will be limited to no more than 25 with the aim of providing a platform around specific China related topics.
These are designed to encourage round table discussions. The format will be a short presentation followed by a Q&A session with 2-3 panelists.

Workshop 1: Forming your best-fit China Strategy

The consumer market in China is huge, sophisticated and full of potentials. Doing business in China is complex and challenging. Are you keen to win a slice of the massive China market to grow your business? Do you want to join a group of like minds to explore the opportunities in China? NZCTA will launch a series of practical Executive China Business workshops to share experience, lessons and tips of doing business in China.

We often hear people ask the following questions:
"We are thinking about growing our business in China but we don't know where to start as there is too much information and too much to learn."

"A China strategy? Well, we know what we would like to achieve. We just want to sell our products to China. Why is a China strategy so important? Is it a "must do" step?"

"We have started our China project already and we are keen to learn from others about China strategies, especially real life stories."

"We just want to get paid in China. Why did you ask me about my China strategy? I just want to resolve my problem quickly."
The old proverb says "Good planning is halfway to success". A best-fit China strategy is the first step to start your successful journey in China. We are delighted to invite you to attend our first Executives China Business Workshop. This is an interactive and engaging workshop so you will have enough time to ask questions and discuss


Our presenter:
Carol Cheng, Founder of Hong Consulting Ltd and NZCTA Executive Member
Carol Cheng, is an experienced chartered accountant and independent business consultant who specialises in advising companies to do business and invest in China and Chinese companies to invest in New Zealand. Prior to founding her own consulting business in 2015, Carol held leadership roles in China and New Zealand including the partner at Grant Thornton China and the Executive Director of the China Market Practice of PwC New Zealand.
Carol has over 15 years of accounting, auditing and advisory experience in New Zealand, Hong Kong and China. She has focused on cross border advisory services and her work includes strategy, China market entry, China business compliance, due diligence services and project management for mergers and acquisitions. She has lots of real life stories to share during the workshops as she worked with more than 100 clients in China and NZ.


Panelists:
Mike Arand, China Business Development Advisor, NZTE
After over three years based in Shanghai as Trade Commissioner and leading the Greater China Food & Beverage sector team for New Zealand Trade & Enterprise (NZTE) Mike returned to Auckland late 2014 to head up the Greater China team for NZTE in New Zealand. Prior to joining NZTE, Mike has held senior positions in New Zealand companies developing & implementing global strategies; introducing new business models; and leading the entry into new markets around the world. Mike has travelled and worked extensively around the world and has spent considerable time in Asia. He first travelled to China in 1989 and since then he has been a regular visitor so has been able to observe first-hand the dramatic growth and development of the Greater China region while gaining a diverse first-hand experience covering various sales and distribution channels, supply chain & logistics, product sourcing, and Government in China, Hong Kong, Macau, & Taiwan. Mike also sits ex officio on the Executive Committee of the New Zealand Hong Kong Business association and on the Advisory Board of the New Zealand Contemporary China Research Centre

Ronnie Butt, Head of Product Innovation, Comvita
Ronnie was nominated following a 10-year successful career as General Manager Direct Marketing & General Manager Asia for Comvita. He grew the Comvita retail & digital business around the globe and led a number of strategic growth initiatives delivered across the business in these roles.
Prior to joining Comvita, Ronnie lived in 6 Asian cities as he worked at ExxonMobil in sales, marketing and product roles. Ronnie has over 20 years' experience in retail operations, e-commerce, product management, marketing and business development across the food, healthcare & energy sector. He graduated from INSEAD Advanced Management Program, sponsored by the New Zealand Prime Minister's Business Scholarship.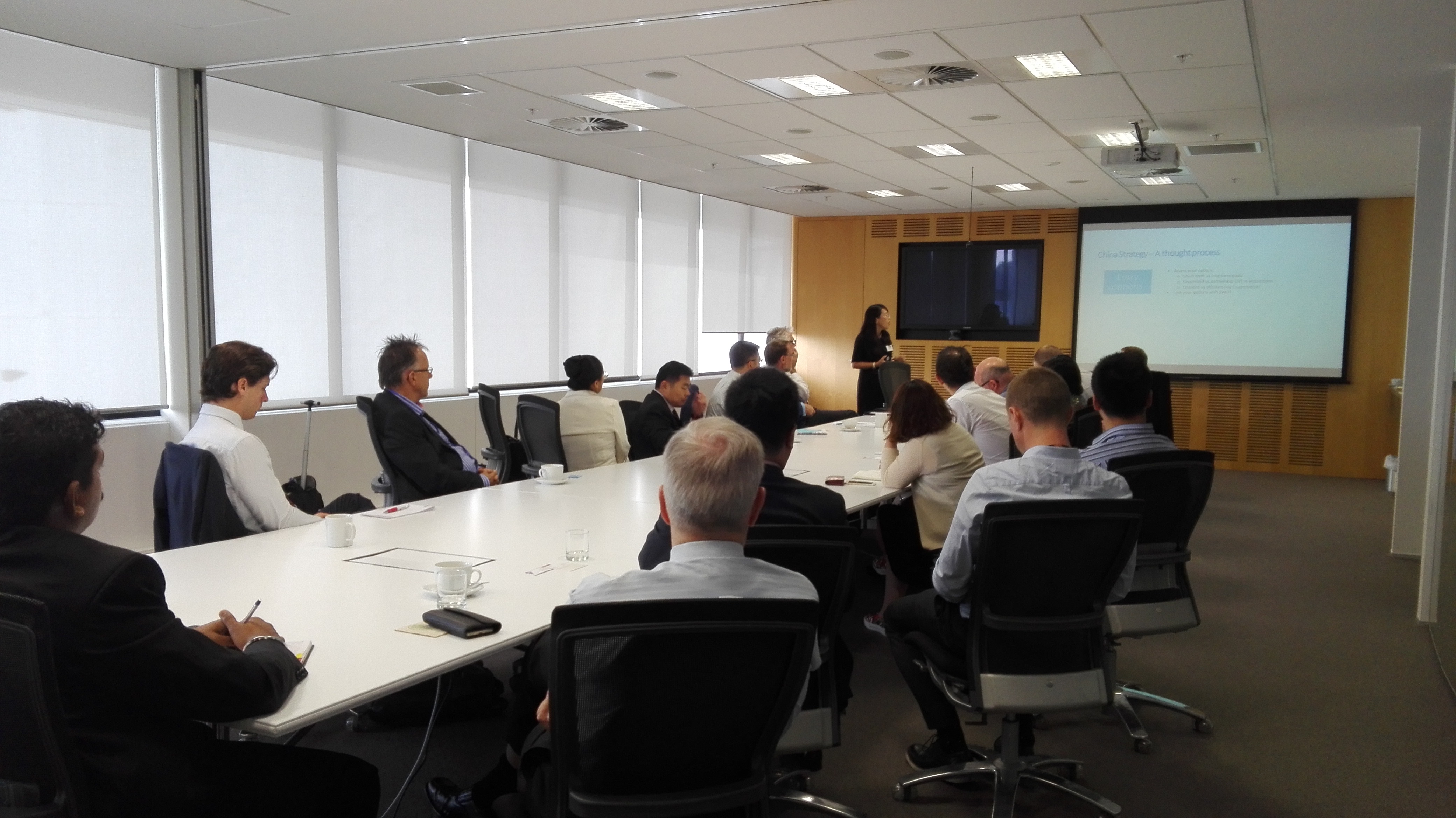 Workshop 2: Managing IP & Risk in China


If you are a Kiwi business who is exporting to Asia, then this interactive tailored workshop is for you.
In collaboration with Zespri, James & Wells will provide an in-depth illustration of the importance of implementing a sound intellectual property strategy, before entering the Asian market.
This workshop will cover :
Identifying your intellectual property and its value when exporting
How to access export opportunities in China
What businesses need to look out for when trading with China
Strategies to ensure you retain ownership and control of your brand in China
Intellectual property protection surrounding potential distributor/manufacturer relationships in China

Workshop format:
Roundtable, 60 minutes presentation with 60 minutes discussion among participants and speakers.
Date and Time:
Thursday 25 August 2016 | 8.30am – 10.30am [Registrations start at 8:15am]
Location:
NZTE offices, Level 6 [Workshop at Level 5], 139 Quay St, Auckland Central.
Who should attend?:
CEO, CFO, Directors, Owners and China project managers
Cost:
NZCTA Members $50 & NZCTA Non Members $80
RSVP:
This small group workshop has only 25 spaces is open on a first RSVP, first seat reserved basis! This is NZCTA members and by invitation only event.
Our Presenter:
Johnathan Chen, Head of Asia Division, James & Wells and NZCTA Executive Member
Johnathan is a registered patent attorney in both New Zealand and Australia with a degree and background in mechanical engineering. He leads a team dedicated to providing specialist intellectual property advice to New Zealanders wanting to do business in Asia. With a working knowledge of conducting business in China, and numerous business contacts across a range of industries in China, Johnathan is well placed to act as a business/investment liaison between clients and the Chinese market. Being literate and fluent in Mandarin, he assists with the development of dual language contracts and agreements alongside our Commercial Law team. Johnathan runs our Chinese brand creation and registration services, which ensures clients have useable Chinese brands and/or English brands which are accurately translated in Mandarin. He is an Executive Committee member of the New Zealand China Trade Association which sees him hosting Chinese delegations, and leading seminars around the country.
Panelist(s):
Katherine Evans, General Counsel, Zespri
Katherine Evans has been with Zespri since 2008, and is admitted to practice law in both New Zealand and Canada. Prior to joining Zespri, Katherine was General Counsel for Orion Health, after having practiced law with leading firms in New Zealand and Canada for a number of years. She has a law degree and a criminology degree from the University of Ottawa, Canada.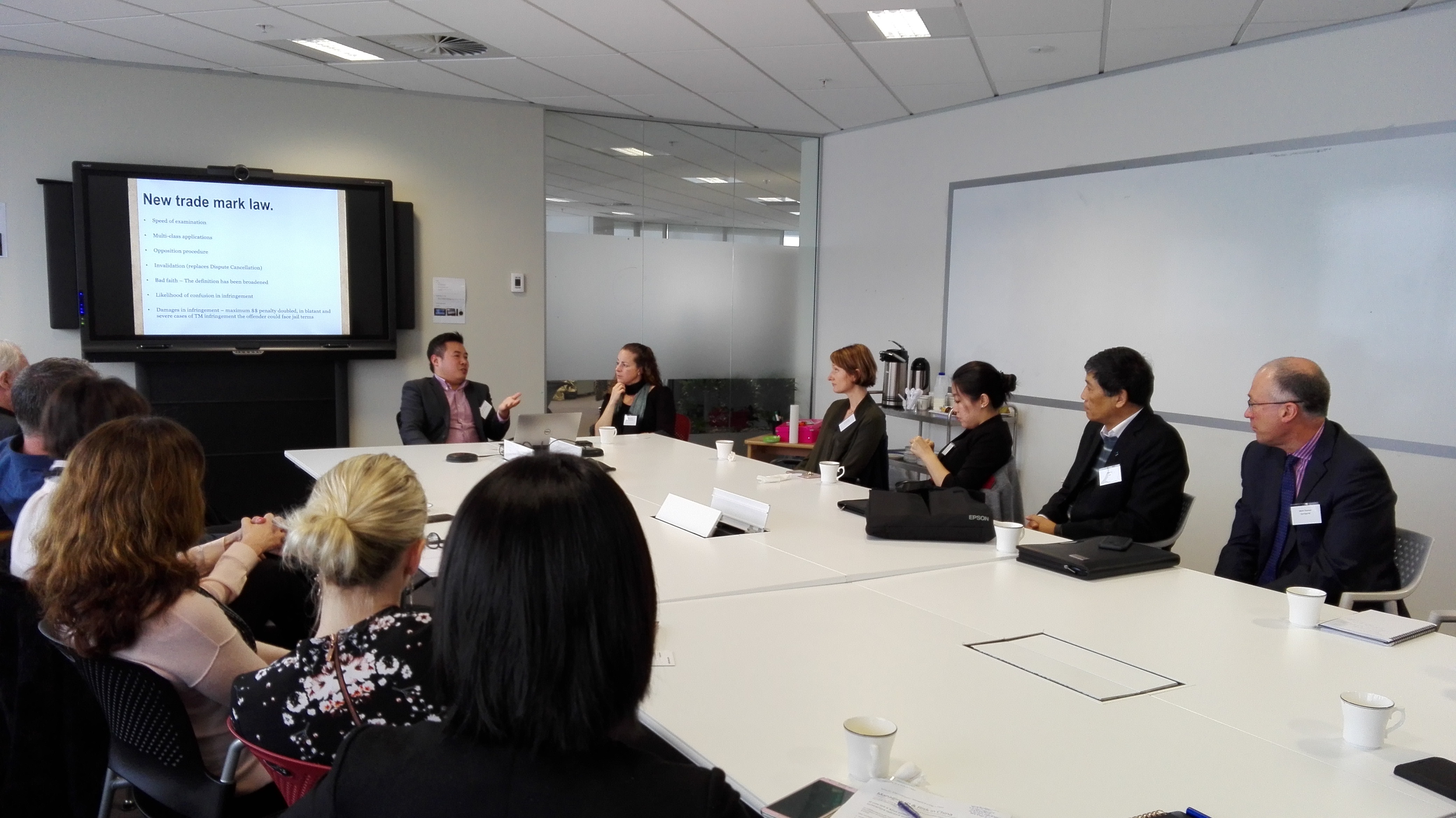 ---