NZ Delegation October 2009
There is simply no substitute for face-to-face contact when doing business in China. The NZCTA has a long history of leading successful Trade Missions to China.
Open to Exporters, Importers and business people with interests in China and Hong Kong.
Exhibit at one of the World's biggest and busiest Trade Fairs
Identify new suppliers from all over China in one place
Explore the industrial and commercial hub of China and meetings organised fro you in Hong Kong
Participate in site visits and business matching sessions
The opportunity to participate in eAsia or Electronics Fair



What we offer
All your travel arrangements taken care of by highly experienced China travel agents
Opportunities for further business meetings and site visits in Guangzhou and the Pearl River Delta

The opportunity to hedge the implications of the economic slow down by boosting export
Profile from Auckland's sister city relationship with Guangzhou
About the 106th Canton Fair 2009


Showcase your product at the Worlds Largest Trade Fair!
The World's biggest and best known Import and Export Fair gives New Zealand Exporters a gilt-edged opportunity to showcase their products not only to Chinese importers but also to about 200,000 overseas buyers who traditionally visit the Fair to buy Chinese and now international products.

NZCTA has once again been appointed the official New Zealand agents for the 106th Canton Fair. In partnership with EMA Northern Inc, Export New Zealand and the Hong Kong Business Association with support from Cathay Pacific, we are planning a two part trade mission for exporters and importers interested in exhibiting or attending the 106th Fair in October 2009.
The Trade Mission
Part One

A delegation of New Zealand exporters who wish to exhibit in the International pavilion of the Canton Fair (October 15-19th).
Exhibitors will be grouped under a New Zealand branded stand and delegates will have the opportunity to build both Chinese and international sales and sales channels. Delegates have the option to take part in as much of the second part of the mission as time allows.

Part Two
A group to take in the Canton Export and Import Fair in Guangzhou, excursions to industrial sites in the Pearl River Delta, economic and business briefings and a visit to the Electronics Fair and/or eAsia in Hong Kong.
To view the draft itinerary for this trade mission click here.

Participation
Option 1
Full Mission: Join in Auckland 11 October, disband in Auckland 22 October.
Option 2
Full Mission: Join in Hong Kong 12 October. disband in Hong Kong 21 October.

For prices and registration details click here.
For more information follow the links below
Information about the China Import and Export Fair
Product categories at the 106th Canton Fair

To check your Eligibility for Government Funding click here
Media Releases
Updates from Export New Zealand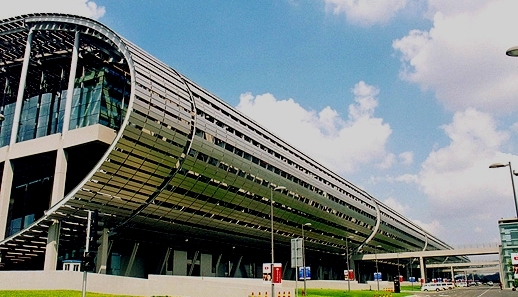 The Canton Fair Pavilion

105th Canton Fair
NZCTA and EMA worked together in 2008 to secure re-appointment as the exclusive New Zealand agency for the International Pavilion at the 105th Canton Fair.
The NZCTA and EMA were congratulated on their efforts in a formal letter of thanks.
To read this letter click here
Read the post event report for the 105th Canton Fair

Media Release for the 105th Canton Fair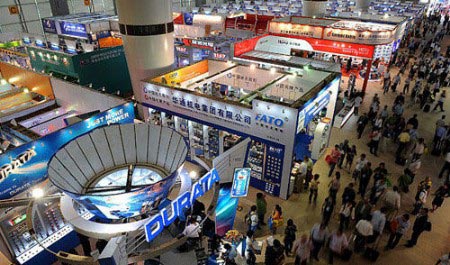 The Canton Fair is held twice each year in the (Northern hemisphere) Spring and Autumn.